First time buyer tips: 2022
What is a first-time buyer?
A first-time buyer is someone who doesn't own a property and is looking to buy one. For most, this means securing a mortgage to enable the purchase of your first home. With more choice than ever before, navigating the mortgage market can be intimidating for first-time buyers.
It is likely to be the most significant financial commitment you make.
Whatever your situation, it doesn't have to be complicated. Our experienced advisors are here to help and guide you through the process.
Can I afford mortgage repayments?
As a first-time buyer, a good place to start is to ensure you understand the costs involved in your new home, from your mortgage payment to moving house.
There are many budgeting tools available online to kickstart the process. Once you have worked out what you can realistically afford, start researching the deals that are available within your financial comfort zone; our advisors can help with this. 
How much can I lend?
Gone are the days when a lender calculated your mortgage offer based on your salary alone.
Now, you need to show you can afford to maintain your mortgage repayments taking into account other committed expenses. Your credit rating is another factor for consideration.
While there is no minimum credit score, potential lenders will look for specific items on your credit record. For example, do you have any bad credit on your record, do you maintain regular repayments and how much credit is available to you.
Your prospective provider will also 'stress test' your situation; can you still afford repayments if interest rates change, for example.
What deposit will I need?
Typically, a minimum of 5% deposit is required to get a mortgage.
For example, on a £180,000 property, £9,000 would be the minimum deposit required. (Note: You will also need to consider other costs when purchasing your first home, such as solicitor and moving fees.) 
As a rule, the higher the deposit, the lower the interest rate on your mortgage.
A lower interest rate means lower monthly repayments and overall, a cheaper mortgage. Taking this into account, it makes financial sense to increase your deposit size wherever possible before applying for a new mortgage. Using the above example, this creates a Loan to Value of 95%.
Generally, there are step-change improvements in interest rates at 10%, 20% and then 40%, so saving up to 10% from 5% would make a considerable difference to your monthly repayments. 
The best mortgages for first-time buyers have a low interest-rate and monthly repayments that you can afford.
Can my parents help?
There are a number of ways your parents can help you to buy your first home.
This is a common way for parents to help. By gifting you a deposit or by adding to your deposit savings, you will be in a better position when buying your first property. Many lenders will ask for a letter to confirm the situation. 
Loaning a deposit
When the deposit loan is to be repaid, everyone must understand the situation and you should account for this in your borrowing calculations. 
Guarantor mortgage
This is where a homeowner (typically a family member) agrees to pay the mortgage if you can't. They will need to have enough equity in their own home, as well as being able to demonstrate they can cover mortgage payments on both properties. A solid credit score is also a must.
With a guarantor mortgage, the guarantor won't be on the title deeds. They're not as common as they used to be, with many lenders now providing joint borrower sole proprietor mortgages instead.
You will still be eligible for Stamp duty exemption as a first-time buyer with a guarantor mortgage. 
Joint borrower sole proprietor
A joint borrower sole proprietor mortgage is where two or more people agree on a mortgage with all considered borrowers. However, they're not all on the title deeds of the property. With this mortgage, all will be equally responsible for the mortgage repayments but only selected people will be on the title deeds. All borrowers are assessed as such and will receive notifications form the lender.
You will still be eligible for Stamp duty exemption as a first-time buyer with a joint borrower sole proprietor mortgage. 
Family concessionary purchase mortgage
This lets a family member sell you their home below the current market value.
Will I have to pay Stamp Duty?
Before the stamp duty holiday was introduced in 2020, first-time buyers paid no stamp duty on the first £300,000 of the property price. Between £300,000 and £500,000, first-time buyers paid 5% stamp duty on the value above £300,000. While we do not know for sure what first-time buyers will be liable for after the stamp duty holiday,  it'ss safe to assume that it will not be far from this amount. 
In Wales, there is no stamp duty payable on the first £175,000 as a first time buyer, and in Scotland you won't pay Stamp duty on the first £145,000. 
What type of mortgage can I get?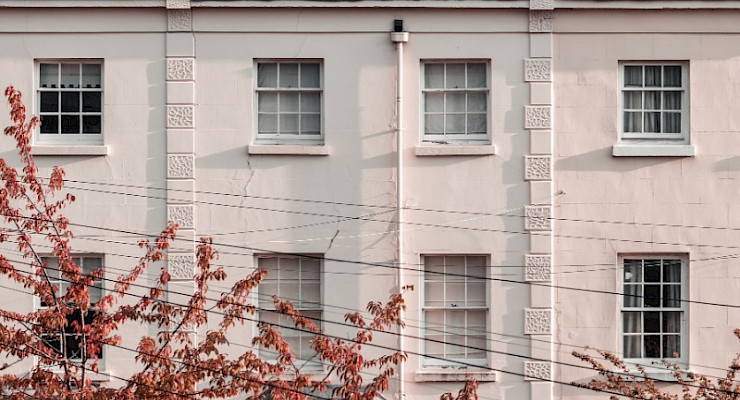 The range of mortgages for first-time buyers is generally the same, although you may find there are more special offers such as cashback. 
The main types of mortgage available to first-time buyers are:
Fixed rate
Variable rate
Tracker
Discounted variable rate
Fixed Rate Mortgage
A fixed rate mortgage means you will pay the same amount each month for the agreed initial term. This can give you the certainty of knowing your monthly payments will stay the same for that time. However, with interest rates being as low as they are, your payments will be higher than with a tracker mortgage. 
You can generally fix your mortgage from 2-15 years, however, longer fixed periods are becoming more widely available.
As a first-time buyer, you will need to consider how long to fix your mortgage for. For example, if you are planning on moving within the next five years and have agreed a ten year fixed-term, you may incur a fine when you need to remortgage. 
You can generally overpay by up to 10% a year without incurring a fine, although you should check the specific terms of your mortgage. If you overpay more or pay back your full mortgage early, you may have to pay an early repayment charge (ERC), also known as an early redemption charge.
Variable rate mortgage
With a variable rate mortgage, like a tracker or discounted variable mortgage, the interest rate will fluctuate. This means monthly repayments will go up and down according to the interest rate set by the Bank of England. 
Tracker mortgage
Tracker mortgages are typically a set percentage above the Bank of England's interest rate. As with variable rate mortgages, this means your monthly repayments will change. 
Discounted variable rate mortgage
Discounted variable rate mortgages are linked to the lender's standard variable rate (SVR). The rate is discounted for a certain period, typically for the first 2-5 years.
These mortgages generally offer the lowest interest rates and monthly repayments but are subject to change. 
What if I have bad credit?
Our mortgage advisors are experienced in a wide range of situations.  
They can help you to secure your bad credit mortgage, even as a first-time buyer. We work with specialist lenders to help you find the best deal for your situation. Read our guide to bad credit mortgages to learn more. 
Can I apply online?
Yes!
At Teito, we are leaders in our field and have developed an online system to streamline and simplify the process. See how easy it is in our video guide, or apply now. 
What Government schemes are available?
There are a number of Government initiatives open to first-time buyers. 
With this scheme, you pay a minimum of 5% deposit on a new-build home. You take out a mortgage on up to 75% of the sale price, and the Government loans the rest, interest-free for five years. 
With a Lifetime ISA, the Government will add up to 25% when you save £4,000 a year, up to £1,000 a year. This means for every £4 you save, £1 is added to your ISA, paid on a monthly basis. 
Under a shared ownership scheme, you part own the property and pay rent on the remaining share.
Read our full guide to Government schemes to learn more.