Buy to let mortgages for first time landlords
What is a buy-to-let (BTL) mortgage?
A buy-to-let mortgage is a mortgage arranged to acquire property designated for rental at a profit.
The buyer cannot be a resident of the property. Buy-to-let mortgages are generally interest-only, with rental income covering the monthly repayments. 
How is a buy-to-let mortgage different to a residential mortgage?
Lenders evaluate residential mortgages and buy-to-let mortgages differently.
Residential mortgages are typically assessed on personal eligibility and affordability basis. In contrast, with buy-to-let mortgages, the lender will also consider the viability of the investment. Another distinction is that BTL mortgages usually require a minimum salary - £20-£25k is typical. 
Should I get a buy-to-let mortgage to rent out my home?
It is not illegal to rent a house with a residential mortgage; however, you need prior permission from your lender to avoid breaching your mortgage agreement. Lenders may grant you a 'consent to let' without increasing rates. 
What are the pros and cons of investing?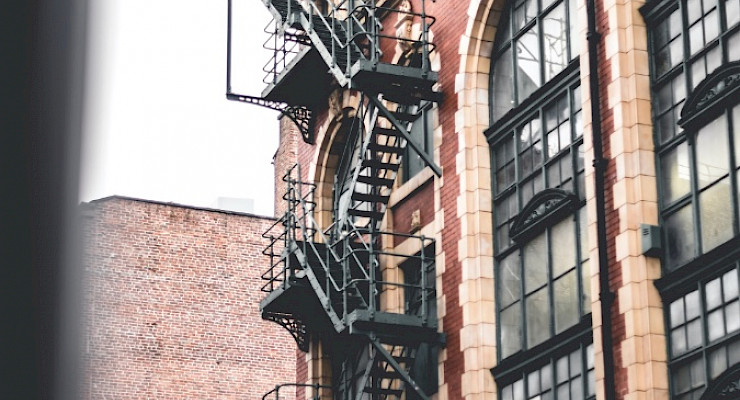 Pros of a buy-to-let investment
Long term investment - although there have been contractions in the property market, there is generally an upward trend in house prices. This means that should you decide to sell your BTL property you would be likely to generate a profit. 
Tax relief - You can reclaim some of the running costs back using your Self-Assessment Tax Return, including interest on mortgage repayments, maintenance, repair and other bills. 
Rental demand - the rental market is strong, and you are unlikely to struggle in finding tenants for your buy-to-let property.
Cons of a buy-to-let investment
Market uncertainty - Before COVID-19, we had Brexit concerns. These are uncertain times, and it is difficult to forecast how markets will react. 
Risk of an empty property - If you are unable to find a tenant, you are still liable for the mortgage repayments, bills and any repair and maintenance cost. There are mortgage products designed to cover this risk. 
Increased Stamp Duty - Buy-to-Let investors have had 3% more Stamp Duty to cover since 2016, which can add thousands to the overall cost of the purchase.
Risk of problem tenants: If you have difficult tenants who refuse to pay rent and damage your property, you may be out of pocket.  
What are the eligibility criteria?
As with a residential mortgage, there are specific eligibility criteria to consider for a buy-to-let mortgage. 
Age - Between the ages of 21 to 75, there is generally no restriction on borrowing. Some lenders are more flexible and do not impose age restrictions as long as te rental income covers mortgage repayments. 
Type of property -  Some lenders will only consider traditional brick and mortar properties for buy-to-let mortgages. Features such as being listed or constructed from non-standard materials may be detrimental; this is something to consider when assessing properties.
Existing property ownership - Having an existing property with no missed mortgage payments is seen as favourable. However, some lenders will deal with first-time buyers. 
Minimum income - you may find a minimum salary is required, typically £20-£25k from employment. However, some lenders may base their decision solely on the investment potential and are willing to deal with self-employed borrowers or those with non-standard income. 
Larger deposit - Buy-to-let mortgage deposit requirements are generally higher than for residential mortgages. 
What are the associated costs of a buy-to-let property?
As with any property, it is crucial to understand the cost of ownership. There are expenses associated with maintenance, repair and other running costs.
With a buy-to-let property, you will also need to consider the cost associated with agency fees, mortgage interest and any insurance products required such as landlord insurance and rental insurance. You will also incur tax on your rental income. 
Typical mortgage arrangement costs include:
Valuation fees: The valuation will depend upon the level of inspection and the mortgage product. Some providers will offer a free valuation, for example. 
Broker fees: These vary on the complexity of the mortgage product.
Lender application or booking fees: This depends on the lender and the deal. Some mortgages are free of arrangement fees, others charge a nominal amount. 
Mortgage product fees: These can vary depending upon the property value and product type, and can be either a fixed fee or a percentage of the property value. 
Stamp duty - The amount of stamp duty you'll pay will vary based on a number of factors, such as property location and whether you already own other property. 
Solicitor fees: As with a residential mortgage, solicitor fees will vary depending on the firm, with some lenders offering free legal services as an incentive.  
What are the deposit requirements for a buy-to-let mortgage?
In certain circumstances, you may be able to secure a Buy-to-let mortgage with a deposit as low as 15%, compared to 10% for residential mortgages.
This assumes the property is acceptable with adequate rental income. More generally, a 75% Loan to Value is expected, i.e., a 25% deposit requirement. For buy-to-let properties, the LTV has a more significant impact on rates. A higher LTV means an increased risk of not recovering money in the event of default which increases the rates. 
Can I use the equity in my home for my deposit?
Yes, if you took out a second mortgage on your existing home, you would be able to use this equity as a deposit for a buy-to-let property. 
What is rental yield?
The rental yield is the cash generated from rental property as a percentage of the value, split by gross yield and net yield.
This allows you to evaluate the return on investment. To calculate the yield, you compare the property price with the annual rental income. For example, with a purchase price of £180,000 and a yearly income of £14,400, the yield is 8% before taking into account running costs. Anything over 8% is considered a healthy rental yield. 
When making your application, potential lenders will consider your rental income and compare this to the monthly mortgage repayments.
Typically, lenders will be looking for the rental income to be at least 125% of the mortgage repayment. 
Are buy-to-let mortgages available for foreign nationals?
Assuming you have been a resident in the UK for at least two years and have a permit to work, there shouldn't be an issue.
If you are an EU citizen, lenders can access your credit history in the same way as any UK citizen. Some lenders offer buy-to-let mortgages designed for foreign investors; however, background checks are stringent. 
Are buy-to-let mortgages regulated?
No, the FCA only regulate buy-to-let mortgages if the property is let out to family. However, you can still complain to the Ombudsman.
How do I apply for a buy-to-let mortgage?
It is essential to understand the criteria lenders are looking for when making your application.
Lenders will be concerned with:
The expected rental income - should be at least 125% of monthly mortgage repayments. 
Your personal financial situation - including your credit history, income, existing commitments and available deposit. 
Should I buy a leasehold buy-to-let property?
There are risks to consider with leasehold properties, including ground rent that increases year on year.
Lenders are unlikely to lend on a lease with less than 60 years remaining, and values begin to reduce significantly on a property with less than 40 years left on the lease. 
How does buy-to-let rent guarantee work?
There are specialist insurance products available to help protect against tenants who fail to make rental payments.
Assuming certain conditions are met, you may be able to insure against the risk of non-payment. However, the majority of insurance products will usually only pay if the property becomes uninhabitable. 
Should I purchase a buy-to-let with existing tenants?
There are pros and cons to buying a rental property with existing tenants. On the plus side, you will benefit from an immediate rental income, on the downside, you may inherit existing landlord obligations.
For tenants with assured short-hold tenancy, the landlord has the right to regain possession after an agreed period, which may be useful for planning renovation works.
Beware of sitting tenants, who under the Rent Act of 1977, have the legal right to remain in the property for life, generally paying low rental rates. Some can even handover the right to remain in the property to a family member after death. Lenders are unlikely to agree to a mortgage on this basis. 
Can I get a buy-to-let mortgage if I have bad credit?
It may be possible to secure a buy-to-let mortgage with a bad credit history.
This will depend on your personal circumstances, for example, the type and age of the bad credit, affordability and the property you are looking to buy and the specific lender. You may require a larger deposit to offset the risk. 
Frequently asked questions
Can you have a buy-to-let as well as a residential mortgage?
Yes, in fact, this will work in your favour as the majority of lenders require that you own residential property. 
Is a joint 'buy to let' mortgage allowed?
Yes, many buy-to-let mortgages permit up to four applicants on a buy-to-let. 
What is a concessionary buy-to-let mortgage?
This is where you buy a property at less than the market value from a family member. You must inform potential lenders that the property is a concessionary purchase. 
Can I gift a buy to let property to my child?
Yes, however, there are pros and cons to doing so. While it may be exempt from inheritance tax, stamp duty would be incurred when your child takes over the property.
You may consider a trust to hold the asset, which brings certain tax benefits. We would recommend you seek expert advice on the pros and cons. 
Can I get a buy-to-let mortgage on more than one property?
Yes. You may require an increased deposit to cover the enhanced risk. If you own more than 4 properties, you are considered a portfolio landlord, and any additional buy-to-let mortgages will be provided by a specialist lender.   
Can I use the help to buy scheme?
Unfortunately not. Help to buy schemes are explicitly designed to help first time buyers get on the property ladder and not to develop rental portfolios.